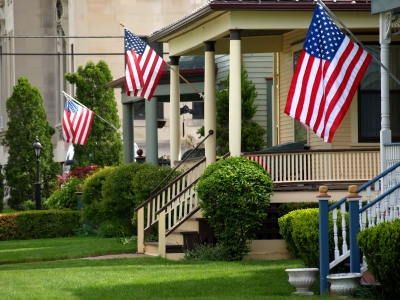 In addition to being a 20+ Year Army Veteran and serving member of the Army Reserve, I specialize in helping home buyers purchase homes using their well-earned VA Home Loan Benefit. In fact, nearly 80% of my business with fellow Veterans and that bond of service carries over to how I work for you.
Whether you're buying your first home, or looking to use your VA Loan Benefit a second, third time, or more, I can help. I know all too well the challenges multiple PCS moves and have mastered the ins and outs of a VA Home Loan Purchase.

If you ever wanted to use your VA Loan Benefit on a Short Sale purchase, or to buy a fixer-upper and renovate it, I can help.


The VA loan provides you more buying power than the average home buyer, and I look to help you maximize that leverage. The good news is that while NJ is an expensive place to live, the loan limits are also high, and with relatively low interest rates, your ability to purchase a great home using the benefit is second to none.

I work very closely with some of the best VA Lenders in the business, and they share the same vision I do: To provide the highest level of service to you, because you have EARNED it.

Contact me any time at 609-902-9533 or via the "Contact" link at the top right of this page. I look forward to speaking with you.