So, I'm going to be brief with this one, only because I spent the entire day at one inspection or another and am behind the curve with other things I need to be doing (marketing a current listing, connecting with future clients, and so on).
In the case of the home in this study, it has well water and a septic system.
When homes have septic and well water, separate inspections are required to ascertain the effectiveness and safety of both systems. In New Jersey, the buyer is responsible for ordering and paying for the septic inspection, wheras the water/well test is the responsibility of the seller (there are some additional tests required in the case of a VA loan where this is not necessarily the case).

Today, we had a septic inspection performed, as well as a general home inspection. I did not take any photos of the home inspection, since they were visually not real interesting and were just of the three of us looking at things you see each and every day.
The septic system is broadly comprised of a baffled holding tank that separates solids from liquids, and then allows natural decomposition to further reduce the "good stuff", which is pumped out (hopefully) annually via a service contract the owner holds.
To inspect the system, John from ABC Septic of Millstone had to locate the tank itself, and then the access panel to further review the status of the tank.
DON'T STAND DOWNWIND WHEN THE TANK IS OPENED.
I WAS.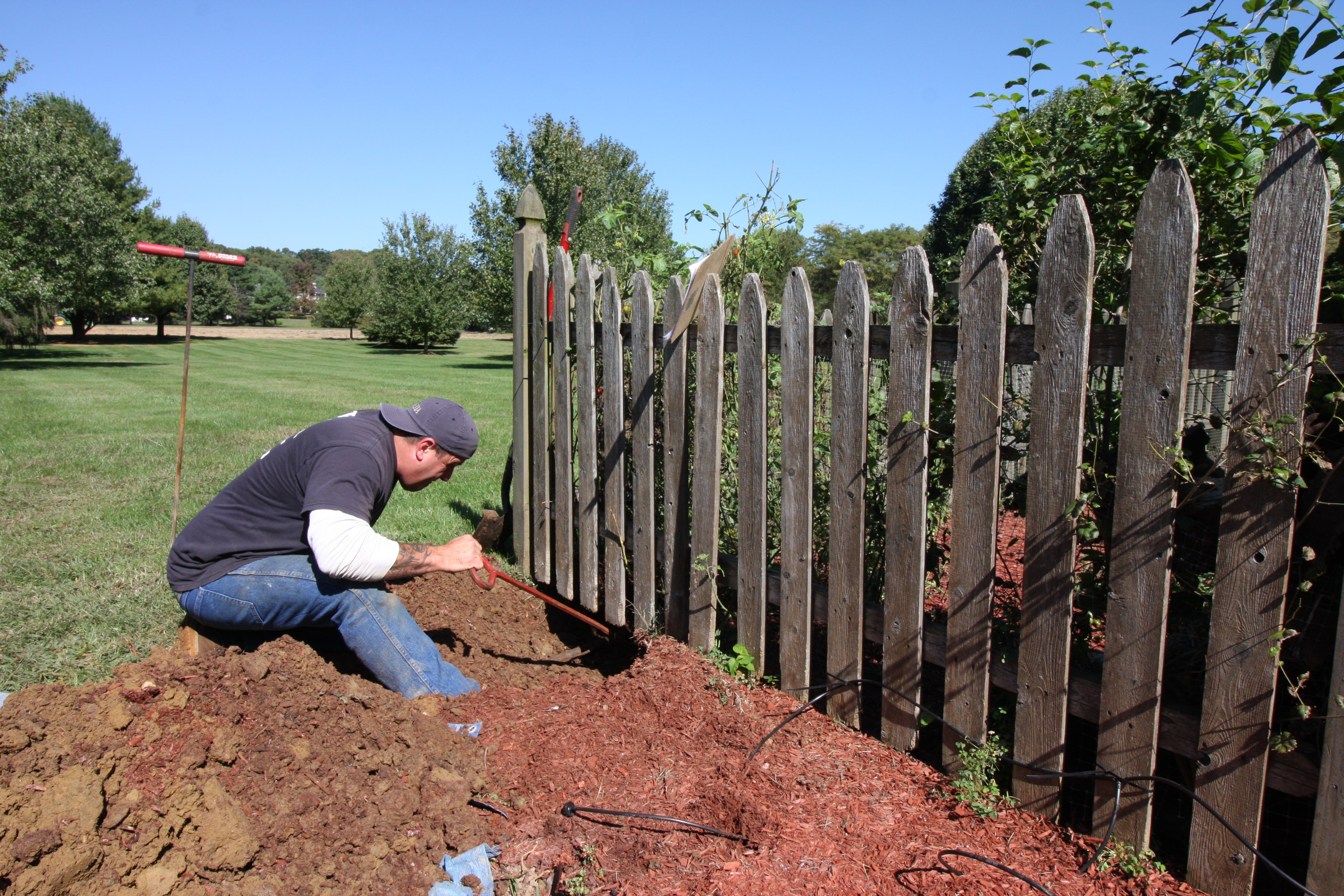 The examination looked to verify the condition of the baffles, the tank itself, and later the overall condition of the leaching field that is used to drain the filtered liquid from the system back into the ground.
The remainder of the shots I took were also along the same vein as above..not real interesting and mainly John with a shovel.
More to follow.